In-Game Name(s):

Thomas
Age:

23
Timezone:

GMT+2, The Netherlands.

How often do you play, and will you maintain an increased level of activity if given the rank?:
At the moment I play about 8-10 hours a day. If I get the rank I will still try to remain this activity, however this might drop down a bit. I will make sure to be at least 2-3 hours online on average per day, however. If I will be absent for a longer period I will notify this.

Why do you deserve to be in this group? Please list traits/attributes you believe sets you aside from others, along with a general description of why you believe you should be an OMM:
I think I have what it takes to be an OMM
knowledge-wise
, because I have been an OMM in the past. I am up-to-date with the new rules for OMM'ing (200m+ rule). Also I have great knowledge about the game. In the past I have had OMM trades that didn't go well. I remained calm in those situations and I think that's a great trait to have as an OMM. 
I have been helping the community quite a bit by making in-game and forum suggestions in the Etherum Discord server. Also I have helped my clan mates a fair bit by either shouting for them or by giving them advice. Lastly I have been reporting a lot of bugs I have came across and tried to help the community this way. 
Middleman Screenshots: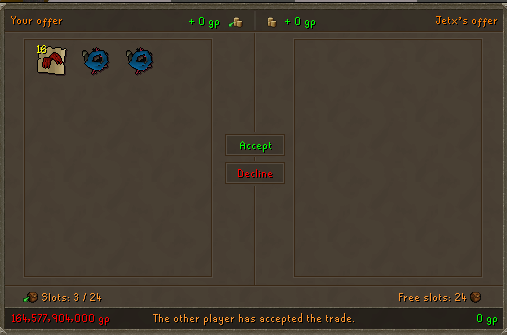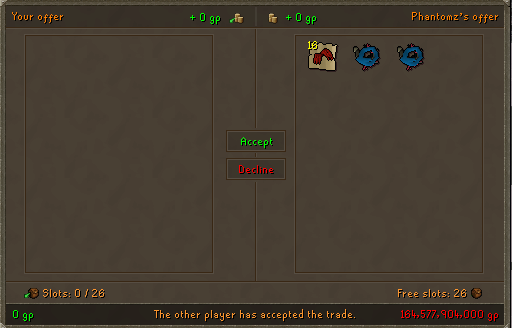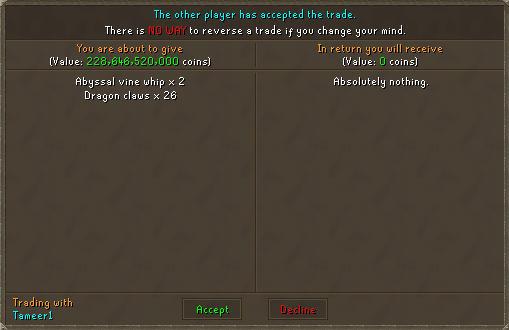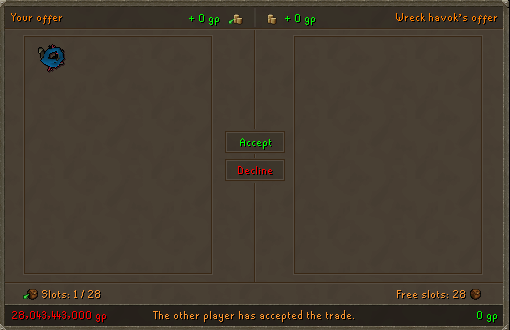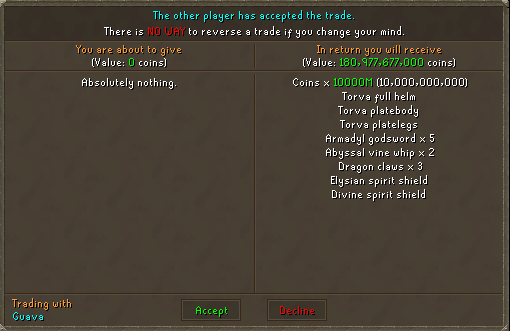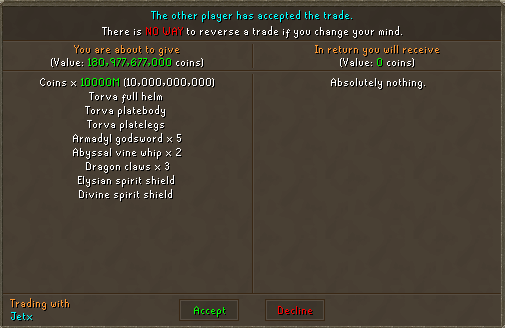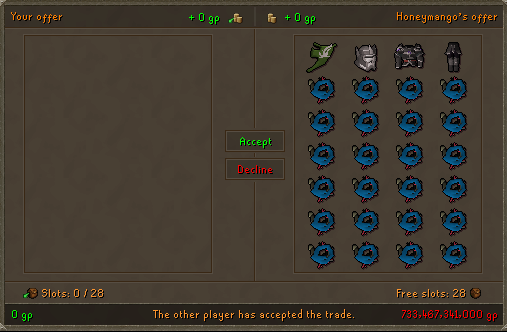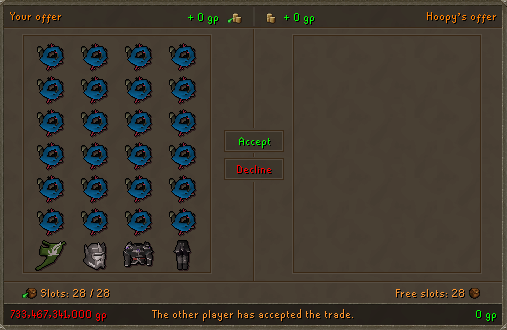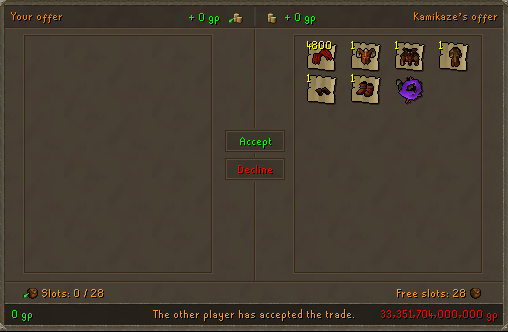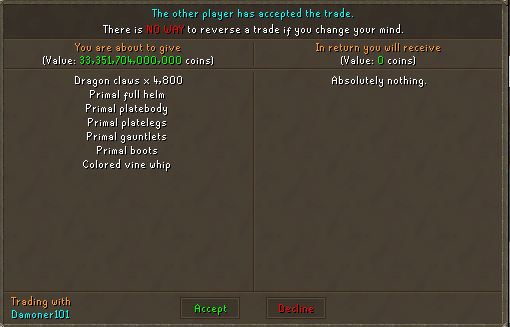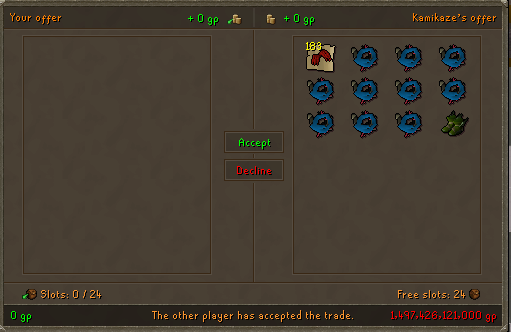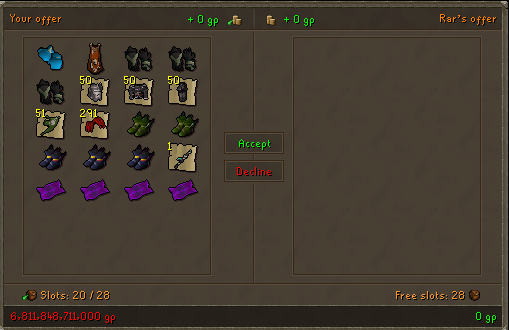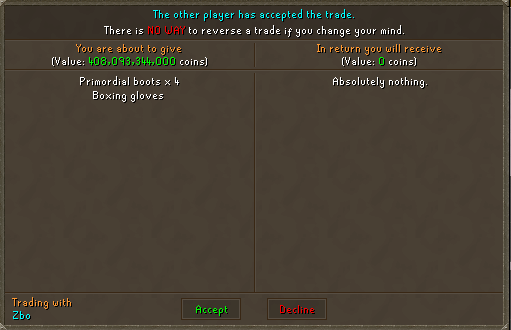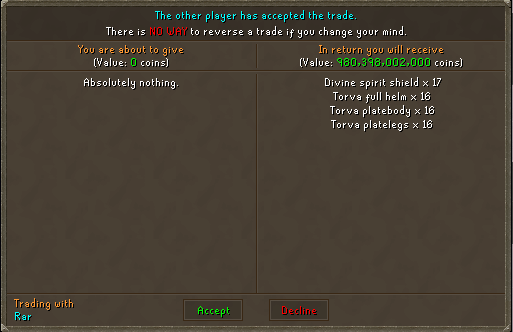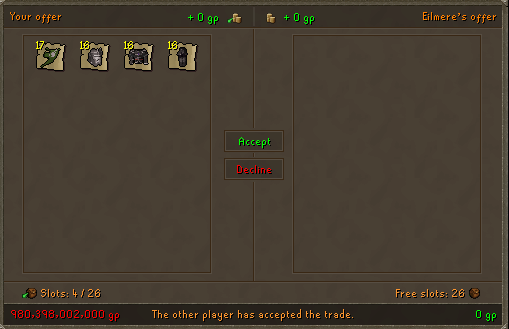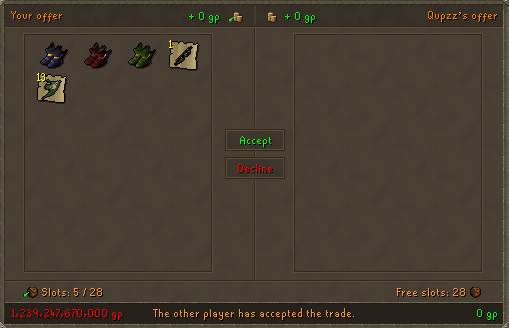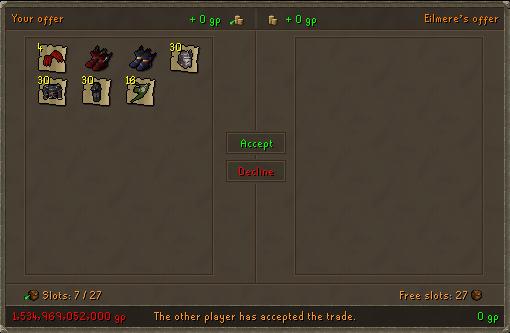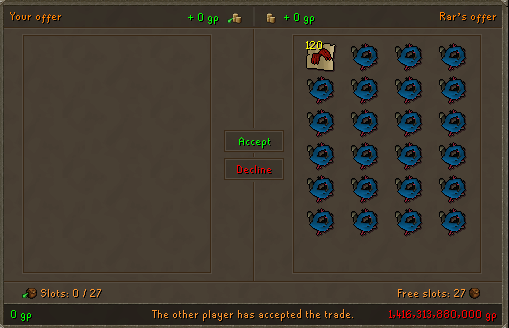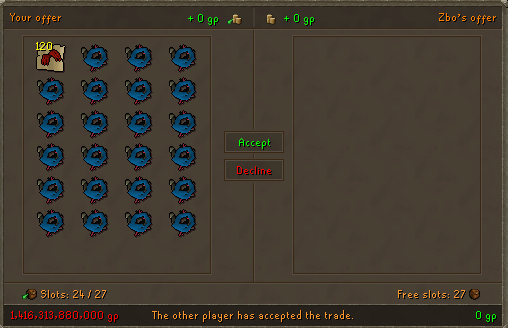 Note: Some trades have 1 screenshot while others have 2. Sometimes I simply forgot to take a 2nd screenshot of the trade.
I'd like to thank Azalea, Iron fun and Fabulous for overwatching me and letting me know when there was a rsgp trade. Also I want to thank Danny for overwatching a big middleman trade and clarifying buyers whenever needed. Lastly I want to thank all the rsgp buyers and sellers for letting me middleman for them.