Hello beloved players! My sincerest apologies for the large delays between updates recently. I ensure you I aim to release something most weeks from now onwards. So rest assured you guys will not be left waiting in the future!
As it was voted in by the poll, you now will be able to receive sagittaran, celestial, and primal pieces from the Wilderness chests.
Up untill now when someone gets a kill in the wilderness they would have a chance of getting a reward such as, lucky items, or pvp armours. I've scrapped that all together.
Now when you kill someone you will have a random chance of an item of the new pking rewards table. This table has 6 tiers! here are the rewards:
25-50 x corrupt Morrigans thrownaxe
100 - 300 x hand cannon shot
1000 - 2000 x Blood money
The blood money shop has been rather dull for quite some time now so it has had some new items added and has been seperated into tabs: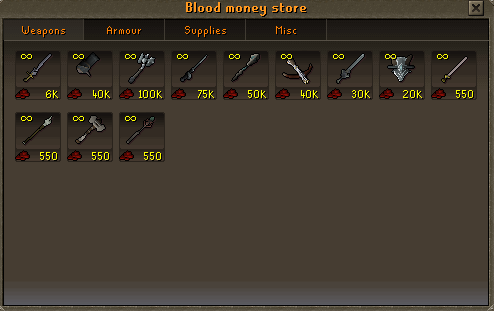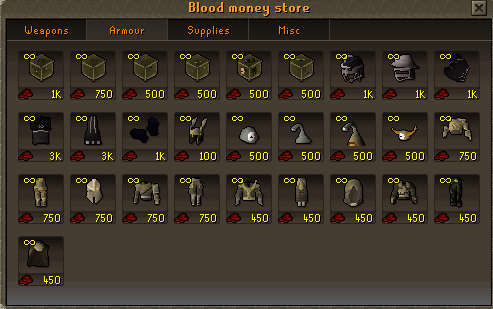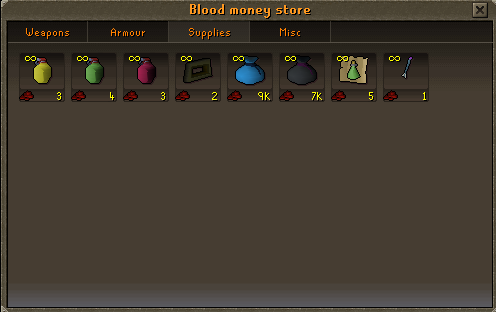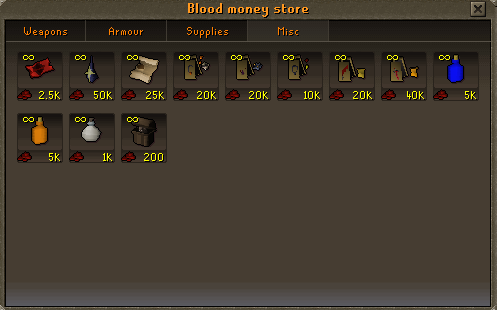 Wilderness boss & Avatar Drop tables
All of the wilderness bosses will drop bloody keys far more often aswell have had some new items added: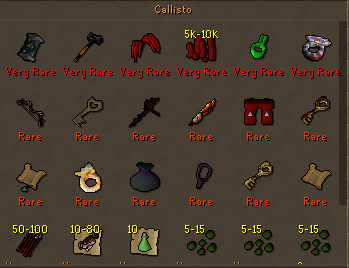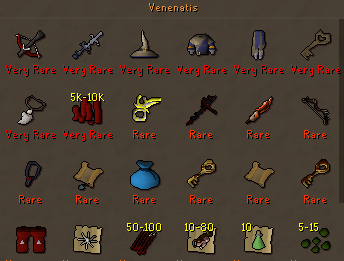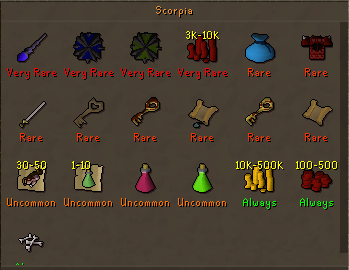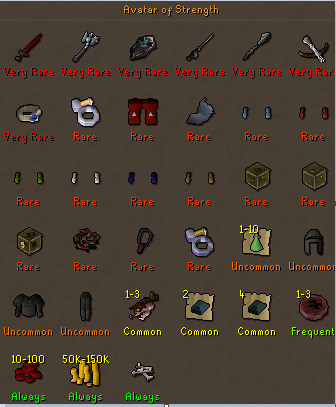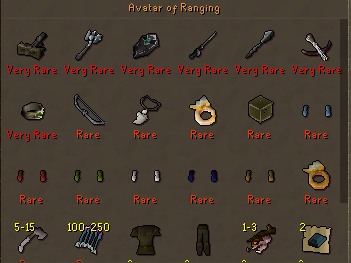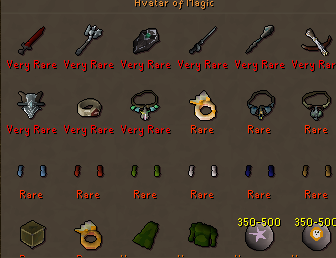 You will now be able to check the PvM section of the quest tab to find if the Wildy Wyrm is spawned and which location it is in.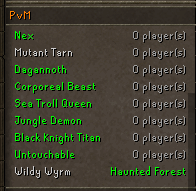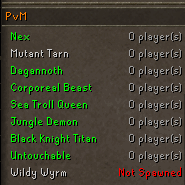 Also now the Tome of Fire will make spells damage %50 more and also count as unlimited fire runes
And the handcannon has been buffed! it will not explode!