Hello dear players, back again with some new updates!
1.

 Wilderness Chests


2.

 Boss Changes


3.

 Item Buffs


4.

Fixes


5.

F2P PVP Supplies

1.
Well killing the Wilderness Bosses there are 3 new drops available Bloody Key, Bloodier Key, and Storeroom key. 
Note: The storeroom key is only dropped by Callisto, Venenatis, and Scorpia.
The store room key can be used
ONCE
too open this cell, which is west of the Scorpia teleport.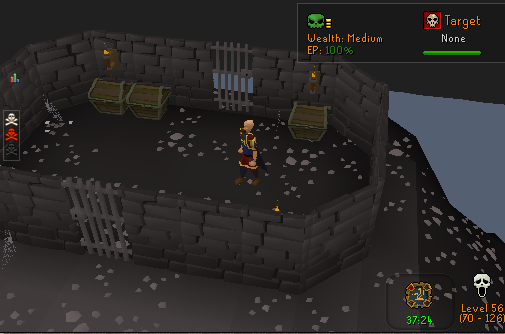 The Bloody keys, and Bloodiers keys are used too open the chests. The Bloodier Key gives x2 more loot than the regular Bloody Key. Here are some of it's possible rewards:
2.
The Chaos Elemental now drops Blood money every time, and has a rare drop for 6k-10k blood mone.

Callisto has been nerfed too use his strong magic attack less, aswell his maxhit and accuracy for it have also been lowered

The defence of the Demonic gorillas has been lowered

3.
THE DRAGON WARHAMMER HAS BEEN BUFFED!

 

       It's spec now drains %30 of an NPCS defence, and In PVP half of the damage done also comes of their defence level. It's strength bonus is now 120, and it's crush is 100.
Abyssal Dagger spec now has a max hit of 46/46 and it's strength bonus is 85.


THE ACCURACY OF THE GMAUL SPEC HAS BEEN SLIGHTLY NERFED.



The magic strength and magic bonuses of Ancestral set and Kodai wand have been increased. Ancestral is stronger than Virtus.

Barrows will now degrade x2 slower.


AHRIM'S STAFF IS 1 HANDED




White Gracefull set is now tradeable



4.
Chaos Fanatic, and Mammoths wildy tasks have been fixed.
5.
A new F2P pking  supplies tab is now available on the Pk Supply Table: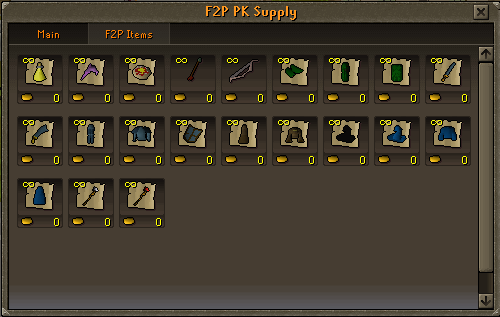 Damaged books are now also available in the main tab of the PK Supply Table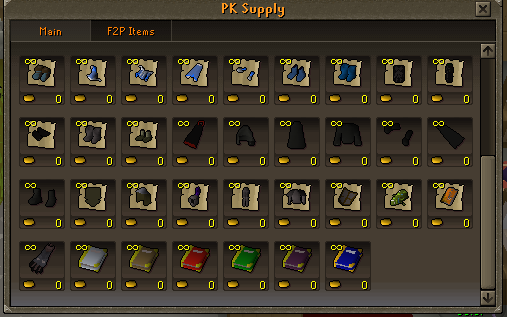 You can buy page sets from the PK Points pure tab too fill the books.
There is a new Teleport available in the Pking tab of the teleport interface!
Charming imp losing charms on death bug has been fixed also
Welcome too all the new players! I hope you are all enjoying your time at Etherum!!